Audio Visual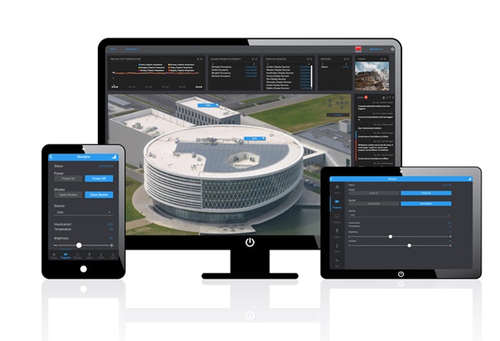 Audio Visual (AV) is an innovative tool as is almost always used within a business environment. When used properly, AV allows you to share powerful messages with your audience and encourages interaction which in turn will leave a lasting memory of your presentation. The technology behind AV can bring your content to life, helping your audience to engage with your messaging through visual content, sound, lighting, or improved interaction.
Talkwire are an independent supplier of Audio Visual systems including installation, maintenance and service support. We provide a wide variety of AV equipment to clients and with a considered AV system in place, the presenter can concentrate on their delivery rather than struggling with the technology involved.
Designing and implementing an Audio Visual solution involves a digital mix of technologies from different manufacturers with one of our leading suppliers being Barco. They offer a wide range of Audio Visual equipment including an industry leading product 'The Barco ClickShare'.
Our systems also focus on reliability, incorporating the world's leading interface technology which is easy to navigate, transport and use in meeting and presentation environments. The AV equipment that we provide is guaranteed and alongside standard manufacturer warranties, we offer our own service support package on all the systems we install which include ongoing troubleshooting, maintenance and guidance.
For further information on Barco ClickShare, Barco Overture or Digital Signage, please visit the supporting page links below.
Alternatively, if you would like to arrange a meeting or discuss your requirements in more detail, please get in touch by calling 01225 899 861 where one of our sales representatives will be happy to assist you.