Security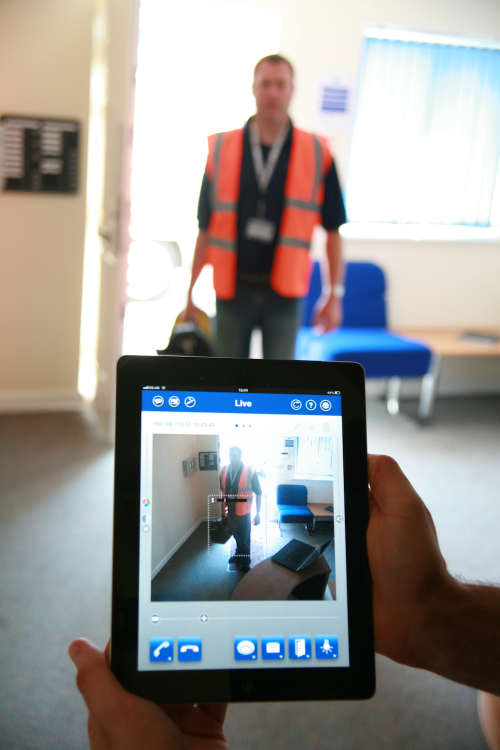 The security of your business is your responsibility. A range of crimes are committed against businesses including theft, fraud, damages and assaults every single day. This is why it is so important that you ensure that you have the appropriate systems and security measures in place to provide robust protection against crime. However, the importance of IT security is an issue that is often overlooked. After all, why put so much effort into all the other facets of a business if you are not going to do your due diligence in securing the safety of all your employees, data and office communal and private locations.
Security cameras
Talkwire can provide you with a range of CCTV and IP security camera options. Both camera types are suitable to use as stand-alone products for surveillance, or to connect to and extend your current security system. They are available in a choice of options for indoor and outdoor use, day or night, wired or wireless, digital or analogue. Talkwire use a wide variety of Hik Vision products which are proven to be very cost effective with a large product range. Other benefits of these camera types are ease of installation, a wide range of camera types/ lens (dome, fish eye, panaview, bullet, turret, eyeball and box), central management of footage, high resolution imagery and specific features like movement triggers, intruder alarms and visitor monitoring depending on your requirements.
Hikvision
Hikvision is a world leading provider of innovative security products and solutions. It advances the core technologies of audio and video encoding, video image processing, and related data storage, as well as forward-looking technologies such as cloud computing, big data, and deep learning. Talkwire are a member of the Hik Value Added Service Partner Program, and employ fully registered and qualified engineers, certified to install and deliver Hikvision projects across the UK.
Access Control
An Access Control System allows a business to limit the access to certain areas and any business with secure data should consider an Access Control System. Modern access-control systems also offer flexible access rights. For example, while all staff can generally gain access through a building's main entrance, access to certain internal areas may be restricted to those with relevant authority. Keys can be lost, stolen and copied, leaving assets vulnerable and requiring an expensive change of locks. Happily, when an electronic access card/ fob/ token is lost or stolen, access rights can be withdrawn immediately, rendering the card inactive. Talkwire use Paxton Security as their main supplier who provide a wide range of intelligent access control systems for simple and complex organisation building set ups.
Other benefits
Significant increase in access control security
Automated and managed door security
Powerful real-time information for evacuation management
Monitoring capability even in low or no lighting conditions
Accurate data to optimise building use
Integration with building security and access systems