TELEPHONY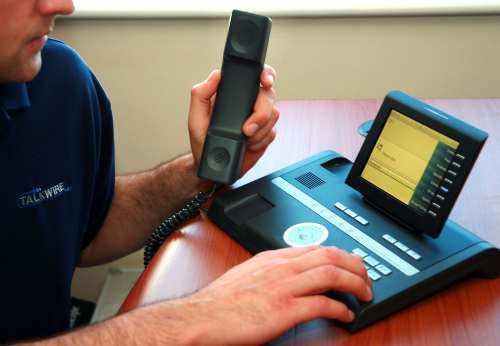 Every business needs an efficient telephone system and we can supply, install and maintain voice solutions using specialist knowledge and trusted suppliers. With over 18 years working with telephone installation in both the public and private sector, Talkwire has the expertise to be trusted with your company's most valuable communication tool. In a world where mobility, apps, social and cloud are increasingly becoming the preferred way to do business, many companies forget the importance of traditional telephone systems when communicating with customers.
The telephone offers a more personal approach, where businesses have the opportunity to interact with the customer and be able to have a direct conversation. This ensures that the full potential of your telephone system can be explained throughout its entire life cycle, maximising your return on investment (ROI) and allowing you to fully understand your business communication system.
Once the installation is complete, we can continue to support your telephone system with a range of handsets and accessories to assist in the future development of your business. After years of use, every telephone system will eventually need to be replaced or upgraded due to the constant change in hardware and technology. Talkwire can help you realise the residual value of your legacy system by trading it in for a discount on a new or more compatible telephone system.

Need an on-premise or hosted (Cloud) solution?
https://www.3cx.com/phone-system/download-phone-sy...
Call us today!