Hosted Voice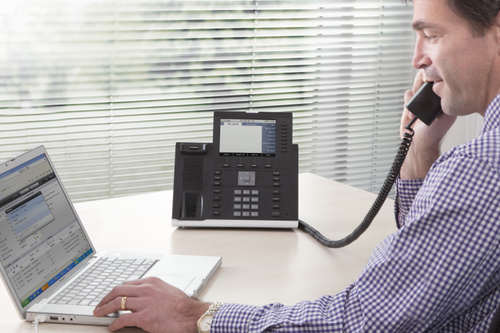 ISDN is no longer being offered in most UK regions, as we prepare for the upcoming switch off in 2025. It is therefore crucial for businesses to start forward planning.

Want to move to IP but don't know where to start?
Hosted Voice Systems work through a central cloud based phone system which means the servers and services can be hosted by the service provider. The system manages calls and routes them through the internet to the subscriber's existing system and IT infrastructure, meaning there is no need for expensive, on-site hardware and hosted telephony applications are integrated as part of our SIP infrastructure. Our hosted and hosted UC PBX service is easy to deploy and use, has an extensive feature set and web based user interface. With this solution, you can take advantage of the significant cost savings & service benefits cloud-based telephony has over traditional phone systems.

An IP system provides many benefits:
- Managing an on-site server and all the equipment
- Like for like functionality of your on-premise solution
- Easily scalable, so ideal for growing businesses as and when you need it
- Time and money saving
- Transparent price per-user
Voice and social collaboration services bring together everything teams need to communicate. It also maximises productivity by enabling employees to work from their home, hotel, mobile phones, and abroad as though they were at their desk in the office.
Talkwire offers a variety of packages that meet your individual work environments and value points. We understand that the phone in the warehouse doesn't need the same capabilities as an on-the-go worker, and should not cost the same. However, if you need to change in a few months – our hosted service allows you to adjust as your needs change.
Contact us to find out more today: hosted@talkwire.co.uk